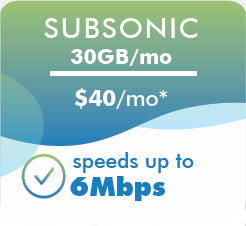 Monthly Data Usage
---
300 hours of Spotify
---
30 hours of YouTube
---
20 hours of Zoom
---
10 hours of Netflix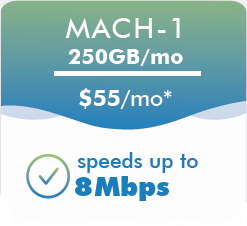 Monthly Data Usage
---
2500 hours of Spotify
---
250 hours of YouTube
---
166 hours of Zoom
---
83 hours of Netflix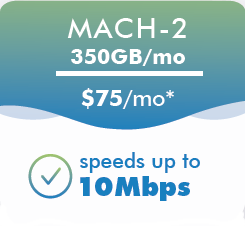 Monthly Data Usage
---
3500 hours of Spotify
---
350 hours of YouTube
---
233 hours of Zoom
---
116 hours of Netflix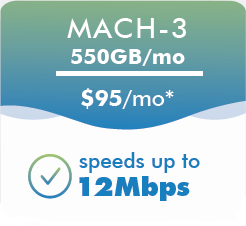 Monthly Data Usage
---
5500 hours of Spotify
---
550 hours of YouTube
---
366 hours of Zoom
---
183 hours of Netflix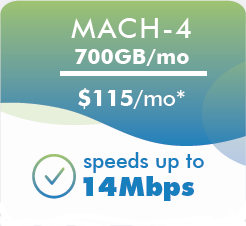 Monthly Data Usage
---
7000 hours of Spotify
---
700 hours of YouTube
---
466 hours of Zoom
---
233 hours of Netflix
*First & Last Month's Fees Required + $35 Admin Fee on day of install for new customers.
When you have EXCEEDED your Monthly Usage your internet speed will be reduced to 128kbps. No Overage Fees will be charged.
The Monthly Usage Counter is reset on the first day of the month.
EXTRA Data can be purchased at your request @ $10/20GB if required.
• Install fee with 12-month contract $0.00
• Install fee with 30-day contract $250.00
• We accept VISA, MasterCard and debit
• A person who is responsible for overseeing the install, signing the necessary documents and providing a viable means of payment must be present
• A router is required if more than one computer will be accessing the internet
• Routers can be purchased from AIRNET for $120.00
• To cancel a 12 month contract you must pay the Installation Fee of $250.00
• AIRNET DOES NOT supply email addresses under its Domain Name (airnet.ca)
• AIRNET will supply our basic radio, 100 feet of cable and up to 2 hours of labour
• Any upgraded radios, antennas, non-penetrating roof mounts, etc. are not included with the basic setup and will be charged on the day of installation
• These upgraded radios are a combination of larger antennas and frequency specific radios and are necessary in situations that require stronger reception of signal from our towers
UPGRADED RADIO PRICE - $55.00
All prices above subject to HST